Tucked away from the busyness of Edmonton, Stony Plain has fabulous amenities that make it a great place to live for all types of families. Learn more about what Stony Plain has to offer and then come spend the day to check it out.
A Quiet & Affordable Lifestyle
The perfect home is all about location. Living in Stony Plain allows you to escape the hurried urban life for a more laid back routine. But with quick access to Edmonton and lots to do in Stony Plain, you'll get the best of both worlds.
Being outside of the city has other benefits. For instance, land prices generally speaking tend to be more affordable, allowing you to build more features into your home while keeping within your budget.
The Beautiful Murals
Stony Plain has a unique feature that everyone raves about: the incredible murals. Throughout the city, you'll find 36 life-size murals depicting the town's significant historical moments. You might consider taking the official tour of the murals at some point, but whether you do that or not, you'll appreciate seeing this art around town on a regular basis.
Fun Community Events
You might be surprised to learn that Stony Plain has a large number of events throughout the year designed to foster a sense of community among residents. For instance, on Canada Day, there's a celebration that includes live music and a barbecue.
The city also sponsors outdoor movie showings in the summers, Halloween activities for the kids, a Christmas festival, and a Family Festival to ring in the New Year. Stony Plain also plays host to one of Alberta's largest triathlons where you can cheer on the 800 athletes that participant annually. If you make Stony Plain your home, your family will have plenty of things to do.
Parks and Green Spaces
Living in Stony Plain means you don't have to travel far to experience the great outdoors. The town has a 25-km trail system that connects to many of the smaller parks. One of these is the Whispering Waters Park, which boasts a playground and shelters for picnics, with a skate park and BMX park nearby. It's a great place for families to spend the day.
Recreational Opportunities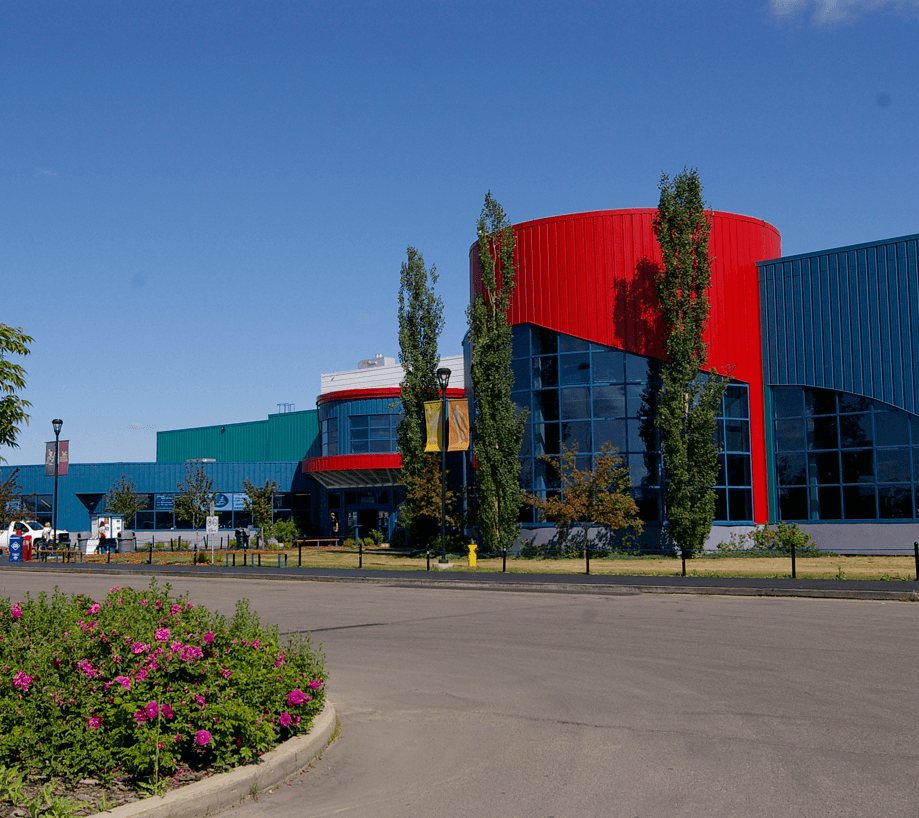 Get ready to have some fun. The TransAlta Tri Leisure Centre offers a variety of opportunities. They have a fitness centre and running track, an indoor playground for the kids, a pool with water slides and a water play structure, and meeting rooms for community activities. Throughout the town, there are other places you can play. For instance, in the summer, you can take in a few rounds of golf at the Stony Plain golf course, which transforms into a cross-country skiing area during the winter.
The Japanese Twinning Program
Did you know Stony Plain has a "twin" city in Japan? The town of Shikaoi is in Hokkaido and shares several similarities with Stony Plain, including roots as a community based on farming and an open and friendly atmosphere. Residents of Stony Plain can appreciate the Japanese aesthetic (without getting on an airplane) by spending time in the Japanese garden in the centre of the community. There are also opportunities for cultural exchange between Stony Plain and Shikaoi, including student exchange and long-stay programs. If you live in Stony Plain, you could actively participate in this opportunity.
The Perfect Blend of Shopping Options
Despite being away from the city, Stony Plain definitely has a suburban vibe. You'll have quick access to everything you could possibly need. There are well-known stores nearby like Safeway, Shoppers Drug Mart and the Source, as well as restaurants such as Boston Pizza, Original Joe's and Sawmills and fast-food places like KFC and McDonalds.
In nearby Spruce Grove, you'll also find the Century Crossing Mall, The Westland Market Mall and King Street Mall, but if you need to go even bigger you're less than a 30 minute drive from West Edmonton Mall, one of North America's largest shopping mall!
But around Stony Plain, you'll also enjoy a variety of smaller, locally owned shops. As well as dozens of locally owned stores, there are also two farmer's markets in Stony Plain, at both the Community Centre and the Multicultural Heritage Centre, as well as in Spruce Grove at the Grain Elevator Museum. No matter how ambitious your shopping plans are, you're sure to find whatever you need close at hand.
Educational Opportunities at the Multicultural Heritage Centre
The Multicultural Heritage Centre is open year-round, and it offers a number of educational opportunities for residents. In addition to the art galleries and viewing of artifacts, the centre is the location of gardening classes. They have other special events, such as Yarn in the Park, where crafters get together to learn a few new tricks, and the Ghost Tours, where you can learn about some of Stony Plain's haunted history.
Excellent Communities

Qualico has three developments in Stony Plain:
Silverstone
Located on the northeast side of Stony Plain and close to Spruce Grove, Silverstone is perfect for those who prefer green spaces and natural living. It's just outside the city limits, adjacent to the Stony Plain golf course, and surrounded by parks and walking trails. Here you'll find single-family homes that overlook the parks and a nature reserve, while still being just a few minutes from Edmonton once you reach the Parkland Highway.
Southcreek
A little south of Silverstone, Southcreek borders Atim Creek and features a scenic pond, playgrounds and a sports field. You'll also be close to the TransAlta Tri Leisure Centre. With both Duplex and single-family homes available there's something here for everyone, whether you're an active family or you just want to unwind and enjoy the scenery.
Westerra
Westerra is situated on the south side of Stony Plain, and features new duplex and single-family homes. The community also offers homeowners parks, a playground and skating rink, and is within walking distance of several schools. It's also close enough to the centre of Stony Plain that you'll have no trouble getting to anything you need. While it's a great place to live for anyone, families with young children will especially feel the benefits of living in Westerra.
These communities also offer a variety of home builders:

Clearly, Stony Plain has a lot to offer its residents, and this friendly town is a great place for families looking for a strong sense of community. With affordable lot prices and a variety of home styles to choose from, the new housing communities in Stony Plain are a great choice.
{{cta('834332e0-d4c0-4afc-a023-23a0b0a1454e','justifycenter')}}